CAR LOCKSMITH  BRENTWOOD ESSEX.   24 Hour call now 07708 759815.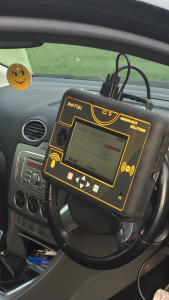 Need a Car Locksmith  Brentwood? Have you Locked your keys in your vehicle in Brentwood? Does your vehicle suffer from Immobiliser problems and you are based in Brentwood? Do you have Broken or faulty keys or locks in Brentwood?  Do some of these unfortunate (but common situations) sound familiar? This is where we at Thurrock locks can come into play. We have several car locksmiths and immobiliser technicians dotted all over the Essex county and surrounding areas. We believe that by working together and using our local locksmith services. Our expert locksmiths can not only save you time by being able to attend to your vehicle  quickly!  But also save you money from the national locksmith companies and main dealer prices.
At car Locksmith Brentwood we have fully stocked vans with most keys and transponder chips in stock, from some of the old key blanks (which do not need a transponder to start the vehicle), to some of the more modern keyless entry systems that we currently see today. Our team of experienced car locksmiths use the latest key programmers and diagnostic equipment so are able to read and repair faults that the vehicle has developed at the roadside. we also carry on board a cut to code cutting machine so we can either decode and copy your original key (as a spare car key) or in a lost key situation we can pick and decode the lock, and from there are able to produce a key that is cut from the code.
So if you need an auto-locksmith in or around Brentwood?  for any of our vehicle related services, or just need some free advice on key related problems call Dean on 07708 759815  to speak directly to a working car locksmith. Thurrock locks serving Brentwood, Basildon, Billericay and surrounding areas across the Essex county.
Car Locksmith Brentwood. Locksmith Brentwood.