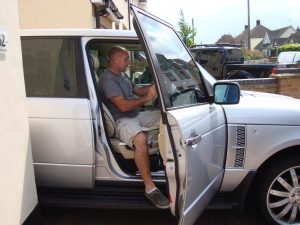 Mobile Auto locksmith Essex, have Just returned from Brentwood in  where the girl had Locked Keys In her boot of a Bmw three series. Our Essex based Auto locksmith was able to gain entry by picking the door lock open with a specialist Bmw lock pick and from there was able to gain access to the boot of the vehicle. Our Essex based mobile Auto locksmiths will carry out this service for you without any damage to the vehicle and can normally get to your home or roadside within a thirty minute time  frame. We offer a no fix no fee policy as we are confident in our abilities that we can get your vehicle back on the road in a short space of time. We work on a fixed price on all of our gaining entry jobs, so the price you are quoted is the price you pay, no hidden surprises!
Some of the other services offered include broken and faulty locks, broken remote key fobs, the cutting and programming of vehicle keys whether it be a lost car key situation or simply a spare car. We are a 24 hour Emergency mobile auto locksmith Essex service, and can complete the job at the roadside or your home saving you not only the costs associated with main dealers but also the time involved getting the vehicle recovered to them.
All of our locksmiths are police vetted and carry identification at all times! (please ask for this as this will verify he is one of Thurrock Locks engineers).
So if you are after a local trusted mobile auto locksmith Essex and you are based anywhere in the  county and surrounding areas why not give us a try now!  call Dean on 07708759815 for a fast response. All Major credit Cards Accepted.
Mobile Auto locksmith Essex