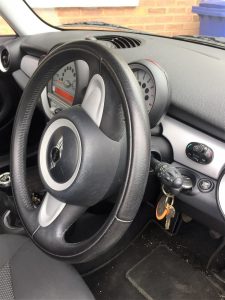 Car Locksmith Laindon? Lost Car Keys Laindon? Locked out of your car in Laindon?
Your Local car locksmith can assist whether this be at your home?, Workplace? or roadside saving you not only the costs associated with getting your vehicle recovered to the main dealers! but also the time involved in getting the vehicle there. We can usually be with you within a 30 minute time frame, and our success rates are over 95% on the first visit. Our experienced engineers carry all of the necessary key cutting and programming equipment on board. This enables us to  diagnose your key and immobiliser problems quickly and efficiently keeping costs to minimum.
At the time of the booking you will be given an approximate time of arrival and will be given a price to carry out the necessary works. The price quoted will be the price you pay. And if on the very rare occasion other problems arise during this process we will offer an estimate at the given time (no obligation and remember you will only pay for the works that are completed). At Car Locksmith Laindon we build our business on quality service and recommendations so you can be rest assured you are in capable hands.
Here are some of the services offered at Car Locksmith Laindon.
Lost Car Keys In Essex.
Locked out in Essex.
Replacement car keys in Essex.
Faulty or broken keys in Essex.
Faulty or Broken locks in Essex.
Immobiliser problems in Essex.
These are only some of the services offered so as to give you an idea of what we do, If your problem is not on the list please call and we will usually be able to help.
Covering not only Laindon and Basildon areas but have experienced Auto and domestic locksmiths based all over the Essex County region, Call our mobile Auto-Locksmith on 07708 759815.
Car Locksmith Laindon.