Keys locked in car? Lost your car keys? Broken or faulty locks? we can help.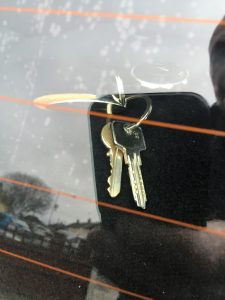 I have just  returned from a Lock Out in Tilbury Essex where one of the staff at Tilbury Car Wash had accidently pressed the lock button on a Citroen Dispatch while cleaning the dash.
Turned out to be embarrassing as the van was now blocking the entrance and was stopping the cars from getting out, on top of that the young lady driver was not at all pleased!
Thurrock Locks was there within 15 minutes and was able to calm the situation by gaining entry to the vehicle in a speedy manner.
If you find yourself in a similar situation our Local Auto-Locksmiths can help, we can gain entry to all makes and models of vehicles, and would be able to cut spare keys from the back of our fully equipped vans.
Call us now on 07708 759815 for all your vehicle or domestic locksmith needs.
keys locked in