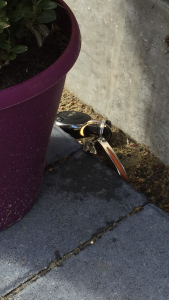 Lost Car Keys Essex?  Mobile Service call 07708 759815.
If you live in or around Essex and  you have Lost car keys? Lost your van Keys? Had you car keys stolen? had your Van Keys Stolen?  or have simply locked yourself out of your car? our experienced auto-locksmiths can help. We are currently covering the entire region of Essex county and surrounding areas and believe we are one of the market leaders within the auto locksmith industry in lost car keys Essex.
We are a one stop shop for all your locksmith and auto-locksmith needs. Our services range from emergency situations including lost car keys, broken and faulty remote keys or simply cutting and programming your spare  car keys. We also offer a service for the commercial market where we can come to your house, car sales yard or car auctions to cut and program your van keys on the roadside, saving you time and money with costs associated with towing your vehicle and paying the main dealer prices. So if you have lost car keys Essex ? have you locked your keys in car ?  Have  a faulty car key or lock ? Your local auto-locksmith can help.
We cover most makes of car, van or truck and can usually offer a 30 minute response time.  We have several locksmiths based over Essex so can always offer you local prices. our services can deal with  most makes of car and van from the major manufacturers to the old vintage or collectable vehicles, including  Audi lost car keys, lost bmw car keys, lost ford car keys, Mercedes lost car keys, Peugeot lost car keys, Vauxhall lost car keys just to name a few. If in doubt please call and we can give you free advice. please see our valued feedback! 98 % of customers gave us an average  of  4.8 out of 5 stars.
Call 01708 545399 or 07708 759815 to speak to your local Locksmith. All major credit cards accepted.
Lost Car Keys Essex