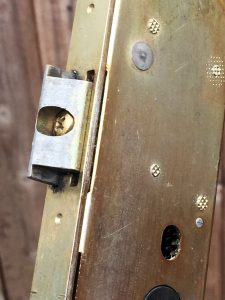 Do you Need a Locksmith ? Has your house or car been broken into ? Emergency Locksmith Basildon Can Assist!
What with domestic house burglaries and vehicle thefts in Basildon on the increase, we urge you to all stay vigilant in our efforts to try and limit these break ins to a minimum.  At Emergency Locksmith Basildon we understand the trauma and anxieties these unfortunate situations cause. So by working together maybe we can make a difference. From your point you can start by reporting anything suspicious to the local police be it large or small?
And from our Part we can start by offering FREE security checks and advice on your property.( no obligation quotes on the works needed).If you had been one of the less fortunate ones who has fallen fail to thefts. we offer a 24 hour Emergency service covering Basildon and across the Essex borders. What we will do after taking the call is to come to your property and firstly make safe. Then access any damage that has been done by the thieves. And then replace any locks that the keys have been stolen too, whilst issuing new keys  so to stop the thieves coming back. We have domestic locksmiths and car locksmiths based in Basildon. So can attend to your emergencies within a short space of time. We are a local family run business with family morals and we believe we are one of the best in Essex.
We offer a free security check on your property with a no obligation quote. This can bring your security up to todays modern  standards. Call now to book your free security inspection.
we cover  a radius of 15 miles from Basildon Essex and have a local locksmith based near you!
Our services include Lost or stolen keys, House and vehicle break ins, Faulty or broken locks.   Vehicle and house lock-outs etc call Our 24 hour Mobile Locksmith now. 07708 759815
Emergency Locksmith Basildon