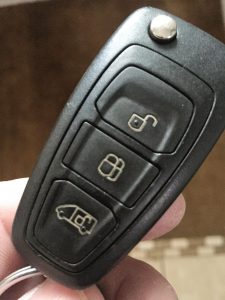 Replacement Car Keys Pitsea, 01268 350399.
Do you need Replacement Car Keys in Pitsea?  Have you Lost car Keys in Pitsea? Do you  need a car locksmith?  Our services vary from a simple lock out to the more complex programming of keys to the immobiliser systems. The more modern vehicles employ this system.
Our team of  experienced engineers carry all of the remote keys on board there vehicles. This  can save you time and money on the main dealer prices. We employ a no fix no fee policy as we are confident in not only getting the job completed. And will do it in a timely manner. The prices you pay will be advised at the time of phone call.  On the very rare occasion that we find extra faults we will estimate the works (this is a no obligation estimate!).
Replacement Car Keys Pitsea completed the job below  recently.   Another busy day with one our last jobs being a customer who had lost there keys to there house and car. Fortunately they had kept a spare key to the vehicle in the glove box. So our Pitsea Car Locksmith was able to gain entry to the vehicle in a non destructive manner. This enables us to wipe the memory and add a key  into the cars system. Our Local Domestic locksmith was asked to  change all locks,   two of which was front doors and other on the  back patio door.
Thurrock Locks have Locksmiths and Car Locksmiths based in various areas near you! So if you need a 24 hour locksmith with local prices call us now 07708 759815 to speak directly to a locksmith.
We offer a no fix no fee guarantee as we are confident we can deal with 99% of situations. with a 12 month no quibble warranty.   call now 24 hour emergency auto-locksmith  07708 759815 
Replacement Car Keys  Pitsea , Lost Car Keys Pitsea , Car Locksmith Pitsea.