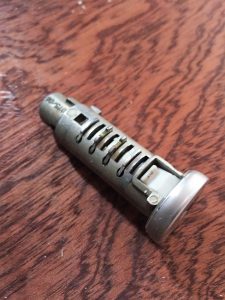 Faulty ignition  Essex? Broken or Faulty Lock? Broken car or Van Key? our Essex based Car locksmiths can help!
Our Local Auto-locksmith ( 0800 2343419) was called out to Practical Van Hire in Chelmsford Essex today where one of there lease hire vehicles was having trouble with the key operating the ignition barrel properly.
Firstly as the key was worn we decided to cut a new key blank to see if it was in fact a Worn Car Key. This proved to work better than the original Van Key but in our opinion wasn't perfect so we decided to strip the ignition Barrel out to see what the condition of the discs were.
After taking the Van Lock apart is was found than most of the discs were worn, with one of them being worn excessively. We then replaced the discs with new and re-assembled the lock and the job was complete!
If you have a Broken or Faulty Lock ? Broken or Faulty Key ?  call our mobile Auto-locksmith now on 07708 759815 for a speedy response.
Faulty Ignition Essex.